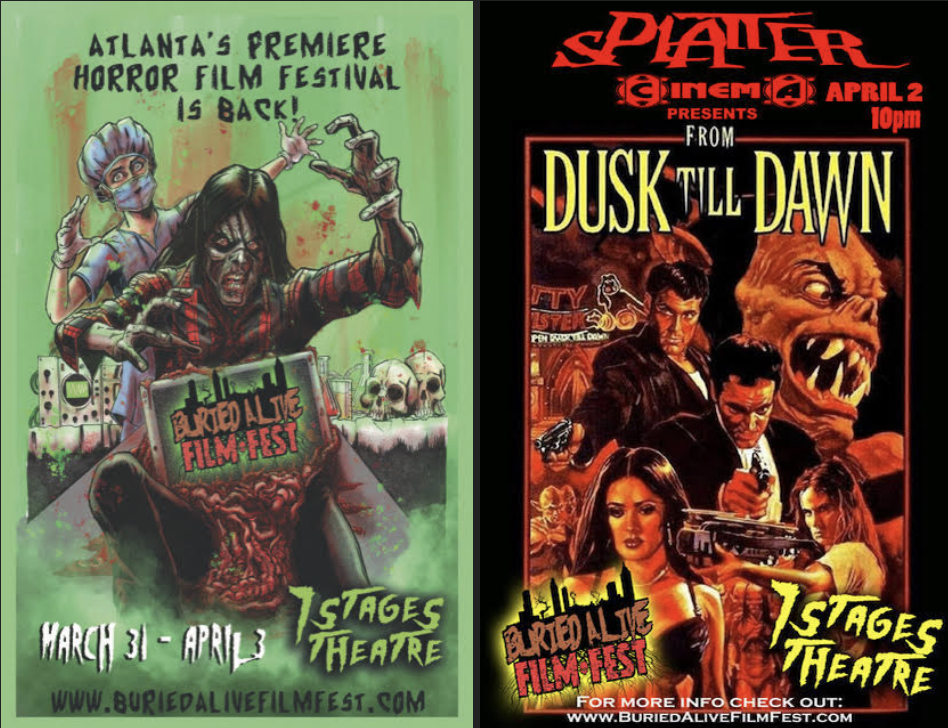 COVID Delays the Fest, But BAFF Will Not Die!
Sadly, we had to make a decision, along with our venue, to once again delay this year's festival. However, we refuse to let this year's festival die. Through careful consideration on projections and post holiday concerns, new dates have been selected for the festival.
The 2022 Buried Alive Film Festival will be at the 7 Stages Theater this coming March 31st through April 3rd.
The full updated schedule and more details will follow in the next week. We hope to see you all there and hope you understand that this decision was for everyone's health and safety.
Stay safe and stay spooky!